Doesn't the entertainment industry seem incredibly charismatic and mesmerizing to us from afar? As viewers, we only see the superficial side of the industry – the perfect faces with their glorious lives. But we overlook the dark side, meaning their obsession with appearance that comes rather naturally by being a part of this world. Cosmetic surgeries like nose jobs, lip fillers, and botox, have become common and popular among celebrities and is now widely accepted in their world.
1.Kangana Ranaut: This girl from Himachal Pradesh made a huge fan following right from her inception with her un-conventional face and hairstyle.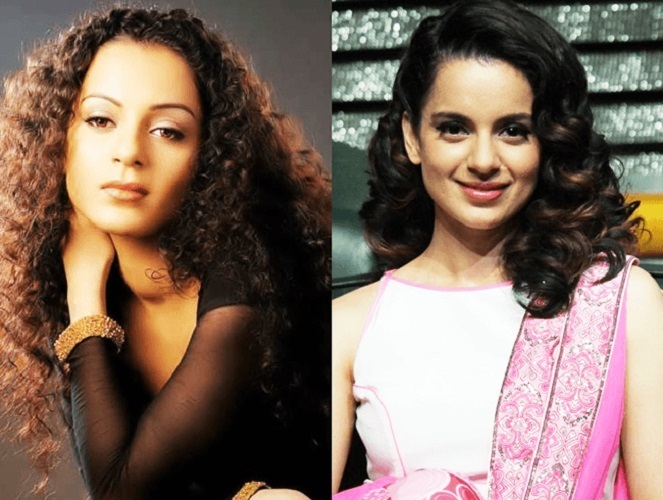 2. Anushka Sharma: Stepping into Bollywood with a grand success, she is another example of Bollywood actresses' plastic surgery gone wrong. Although she is also among the heroines nose surgery list, her lip job was the most talked about a thing and very naturally she has lost her unique face structure. But, we love her anyway.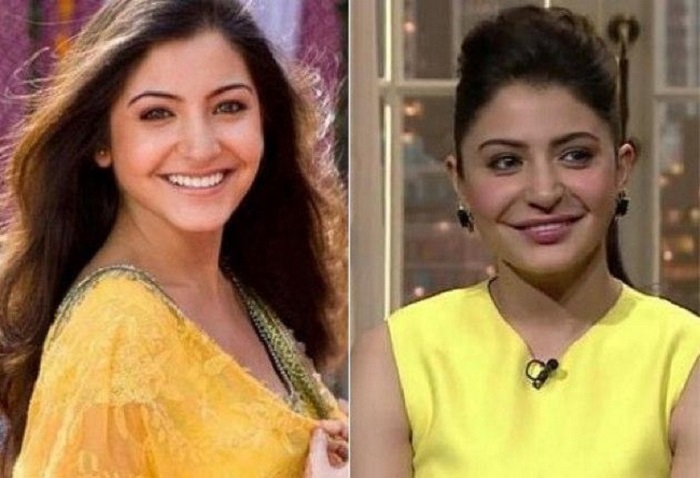 V for Virat.
3. Gauhar Khan: Although she is much popular for her side-roles, of late she has gained popularity by participating in the reality shows Big Boss. Well, she had quite a bold figure and a beautiful face, but her recent nose job of trimming it short is looking quite like a bridge. She looks Gauhargeous now.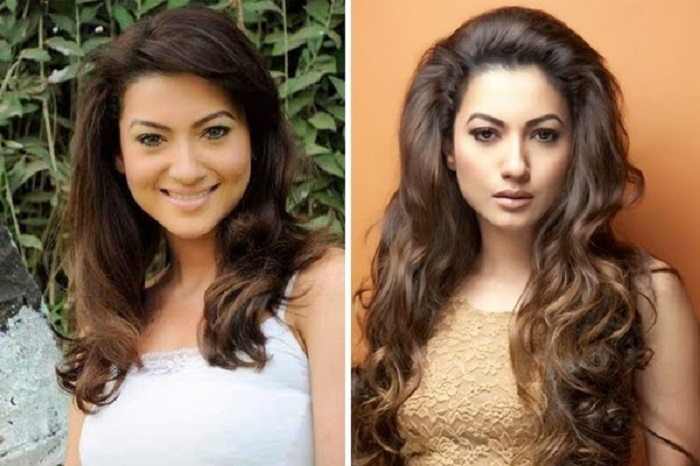 4. Rakhi Sawant: Well, the 'drama queen'. Do you have any other name to address this figure of Bollywood other than this? Well, she tried to get inspired by surgery of Pamela Anderson and get her breast and lips and face job done. But little did she know that it will turn out to be a mess! Going through the picture, you can very well guess this Bollywood actresses plastic surgery disaster.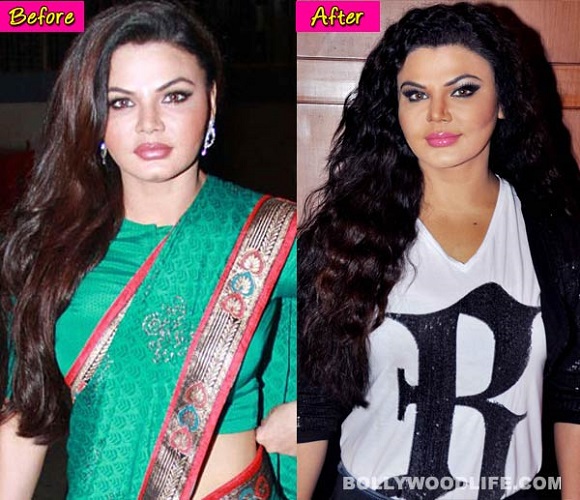 You scroll that fast? Right.
5. Juhi Chawla.
While her smile could give you an addiction, her nose job will definitely give your frustration. That's right, comparing her before and after pictures, it is quite evident that this actress has lost all her charm.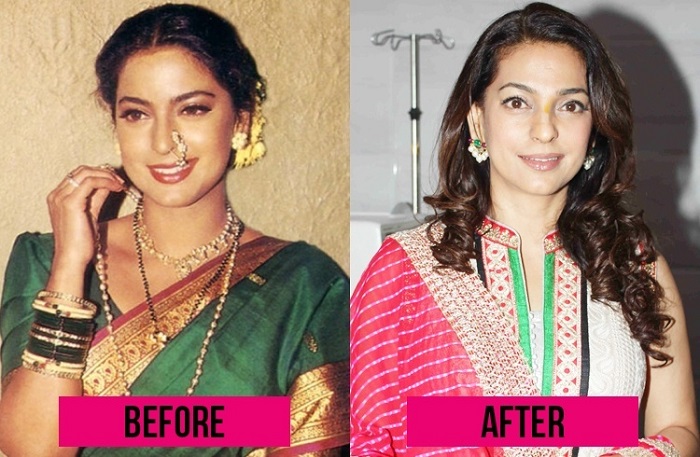 6. Lindsay Lohan.
Lindsay Lohan is one actress who's plastic surgery was a complete disaster. She has gone under the knife on more than a couple of occasions especially after she went through her traumatic drug phase. Her career has been very successful ever since she was a child artist in Hollywood. Now, at 31, Lohan looks like she's older than her age despite all the botox (Botulinum toxin is a neurotoxic protein produced by the bacterium Clostridium botulinum) and other cosmetic surgeries that she has undergone.
7. Shilpa Shetty: If you are looking for an example of actresses for whom plastic surgery was a grand success, then who better can it be than Shilpa Shetty! Imagine the fact that you used to know of this actress when she was just a newbie to the film industry. Getting shocked, isn't it? She has transformed to become a diva now and with her fitness regime, she definitely gives a tough completion to a lot of actress of recent days.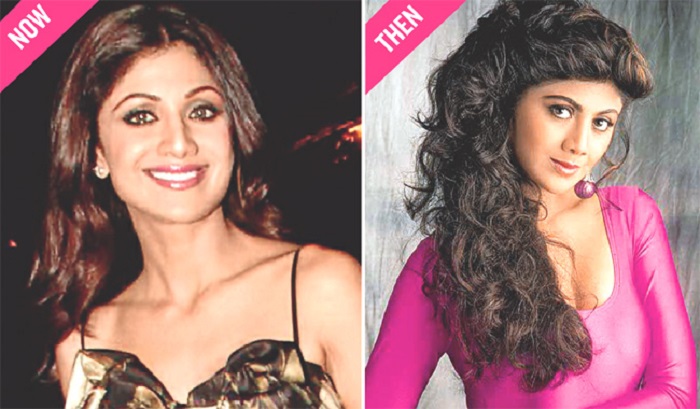 8. Pamela Anderson
Well here is she. Inspiration of our Rakhi. The once-upon-a-time stunning Baywatch beauty Pamela Anderson is unrecognizable with her new face. She has gone under the knife way too many times and went straight from being sexy to scary! She now has lip fillers as well as facial fillers in her cheeks. She also had botox and breast implants besides all the other jazz and destroyed her beautiful natural features.
9. Megan Fox.
The Transformers star has gone through an incredible beauty transformation throughout her career. Initially, Megan looked like a slightly plain Jane version of herself, but now she has an exaggeratedly sexy vibe about her facial features. She is currently considered to be one of the hottest women in the world, and her career seems to be booming, just as well!
10. Sridevi: She is probably one actress whose plastic surgery didn't go unnoticed. The reason for this is the disaster that happened to her face. Well, have you noticed Sridevi's smile recently? It is very clear that she is struggling to smile even. Well, after a bunch of successful movies and getting that respect, her face has definitely now become a matter of joke.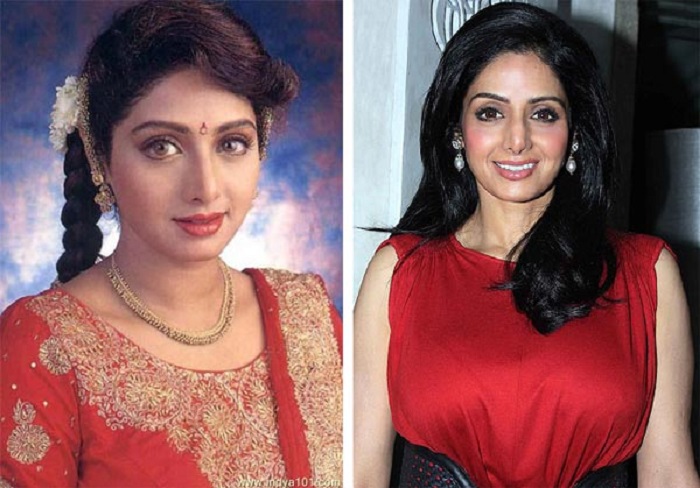 Anti-aging treatment is a part of surgery.
11. Ayesha Takia: Going by her recent pictures, we feel pity for this actress. While she has been doing cosmetic surgeries, her previous breast enhancement and liposuction surgery was not a disaster and because of her big sizes, she could even gain quite a number of fan. But her recent lip surgery was just a disaster and she looked very pathetic. Hope, Ayesha goes for another correction surgery quite soon.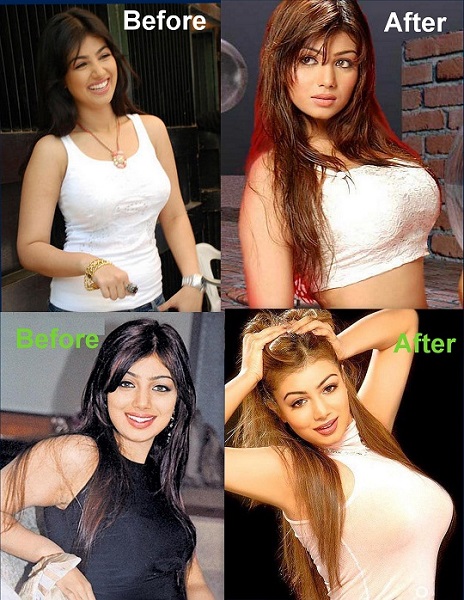 Alok nath is so sanskari that he,