Pi is a number whose digits are extremely long but it's most popularly known by the initial three: 3.14 (hence the date March 14). It is a mathematical constant often denoted by the Greek letter π. Defined as the ratio of the circumference of a circle to its diameter, pi, or in symbol form, π, seems a simple enough concept. But it turns out to be an "irrational number,"meaning its exact value is inherently unknowable.
On this day, 3rd of March on occasion of Pi day, here are some fun and fascinating facts to read:
1.You can never find the true circumference or area of a circle because we can never find the true value of pi.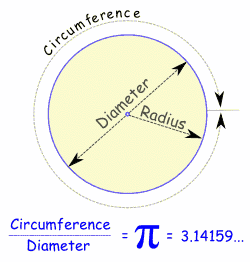 2. "Wolf in the Fold", the Star Trek episode, Spock spoils the evil computer by commanding it to, compute the last digit of Pi value.
3. Coincidence:
In the Greek alphabets, Pi is the sixteenth letter.  In English p is also sixteenth letter.
4. Pi Day is also Albert Einstein's birthday, along with the birthdays of Apollo 8 Commander Frank Borman, Astronomer Giovanni Schiaparelli, and last-man-on-the-moon Gene Cernan.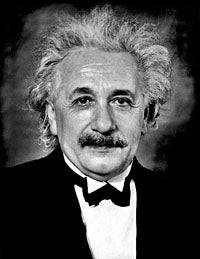 5. In the book "Contact" by Carl Sagan, humans study pi to gain awareness about the universe.*
6. Pi day is celebrated on March 14 every year.  It represents 3.14, which is pi value.  The first widely-attended pi day celebration was organized by Physicist Larry Shaw, also known as Prince of Pi, in the year 1988.
7. Pi value when calculated will continue infinitely without repetition or pattern.  The value have been calculated to more than one trillion digits beyond its decimal points.  Chao Lu holds the world record for remembering the value of Pi up to 67,890 digits.
8.If a Pizza has a radius = z and a height = a the it's volume is:
Pi * z * z * a = Pizza
9.  Ludolph Van Ceulen spent most of his life calculating the first 36 digits of Pi. n  This is known as Ludolphine Number.
10. Mind-blown.
If we see the value of PIE in a mirror or the mirror image of PIE's value will be –
11.Computing the value of Pi is a Stress test for a computer.
 Stress testing, in general, should put computer hardware under exaggerated levels of stress in order to ensure stability when used in a normal environment. … This is done by running a CPU-intensive program for extended periods of time, to test whether the computer hangs or crashes.