"When preparing a presentation, it's never a good idea to begin with a rule. If you do, you're focusing on the appearance of good delivery and not the effect of it."A poster should be creative not just a document. Using colors to create visual harmony, positive use of negative space,clutter-free design and coveying of message are some criteria for a creative poster.
1.WWF:
2.Save electricity:
3.Uncomfortable truth:
4.When the wood go wildlife goes.
5.Reminder:
6.Cigarette butts never biodegrade thus causes pollution.
7.These gorgeous hand painting was created by a bodypainter Guido Daniele.
8.Desertification destroys 6.000 species every year.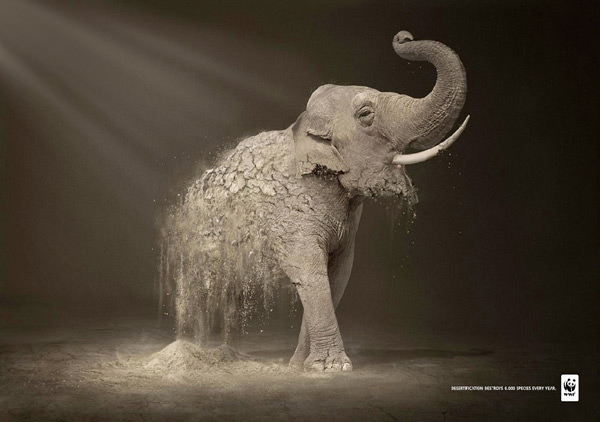 9.Wanted alive.
10.Climate is changing and we are responsible for it.
References:
1.Featured image:behance.net
2.Introduction image:pinterest.